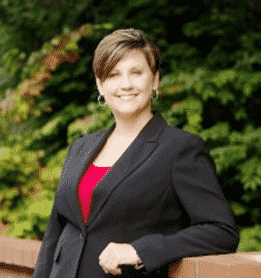 About Aimee Goddard
Attorney at Law
Aimee Goddard is a skilled attorney and member of the Goddard & Wagoner, PLLC team.  She has over 13 years of legal experience handling a variety of legal matters and has spent most of her career in the courtroom litigating cases for both individuals and businesses. Aimee has handled cases involving a wide variety of issues across the state of West Virginia, including family court matters, medical malpractice, faulty construction, motor vehicle accidents, nursing home abuse and neglect, boundary disputes, and property rights. Desiring to truly make a difference, Aimee has focused her practice on family law issues because she feels there is a need for caring and compassionate, yet knowledgeable and strong, representation in this extremely important area of law.
Aimee has been selected for inclusion in the Super Lawyers® Rising Stars℠ list.
EDUCATION
WVU College of Law, J.D., 1999
SEMINARS
Winning Trial Strategies
Freedom of Information Act
Open Governmental Proceedings Act
Medical Professional Liability Act
Effective Voir Dire
Trial of an Automobile Liability Case
AWARDS
Best Lawyers in America
Super Lawyers®
Super Lawyers® Rising Stars℠ edition
Chambers' Leading Lawyers for Business
COMMUNITY INVOlVEMENT
Big Brothers Big Sisters of North Central West Virginia, President of the Board of Directors
Harrison County United Way
Clarksburg Lions Club
Cub Scouts of Pack 39
Harrison County United Way
To find out how we can help you with your personal injury case,
We offer free, confidential case evaluations.
contact us online or by calling (304) 470-8441
WHAT DAMAGES CAN BE RECOVERED IN A PERSONAL INJURY CLAIM?
Every situation is unique and, therefore, the damages that you may be able to recover after an accident can vary quite drastically. That being said, many people who have been injured as a result of someone else's negligence find that they are entitled to compensation for certain damages. This compensation is meant to help unfairly injured victims obtain the treatment they need to move forward from the accident, free from undue financial strain.
In most cases, victims of negligence are able to recover damages for some or all of the following:
Cost of medical treatment, both current and future
Fees incurred from ambulance rides and/or hospital stays
Lost income/wages from time taken off work to obtain treatment
Physical pain and emotional/mental distress and suffering
Ongoing medical care, including physical rehabilitation therapy
Loss of enjoyment or decreased quality of life
Furthermore, if your loved one was killed as a result of another person, company, or entity's negligent actions, you may be able to recover damages such as medical treatment, funeral costs, loss of companionship, and more.
LET OUR FIRM ACT AS YOUR ADVOCATE
For many, the legal process of filing and pursuing a personal injury claim is overwhelming. When you trust your case to the Clarksburg personal injury lawyers at Goddard & Wagoner, PLLC, we'll handle every aspect of your recovery so that you can focus on getting the treatment and care you need. Our team offers personalized legal counsel and uncompromising representation. Whether we settle your case before trial or take on the negligent parties in litigation, you can rest assured that we will aggressively advocate for you and your rights.
Request a free initial consultation by calling us at (304) 470-8441
or filling out a
contact form

today.
OUR CASE RESULTS
LEARN MORE ABOUT HOW WE'VE HELPED PEOPLE LIKE YOU.
At Goddard & Wagoner, PLLC, we fight for the full, fair recovery our clients are owed. We've helped numerous individuals and their families
successfully obtain just settlements and verdicts throughout the state of West Virginia.
Our proven track record of success speaks for itself.
CONTACT US TODAY!
DON'T WAIT TO PURSUE THE COMPENSATION YOU DESERVE.