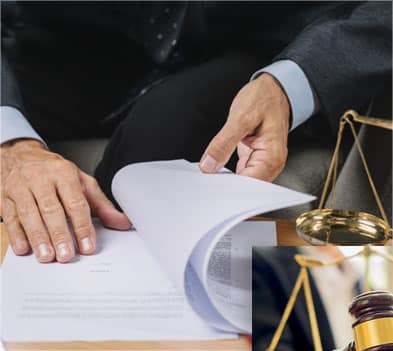 Family Lawyers in West Virginia
Treating You with Compassion & Integrity
When family issues—such as divorce, child custody, or paternity disputes—arise, it can be easy for emotions to escalate quickly. In some cases, you and your spouse, former partner, or the other parent of your child may be able to remain civil throughout legal family proceedings. In other instances, this may be impossible.
Whether you are going through a contentious divorce, child custody battle, or any other family law situation, Goddard & Wagoner, PLLC is prepared to handle your case from start to finish. Our experienced and compassionate family law attorneys are committed to helping you achieve the best results possible in your case throughout the great state of West Virginia.
Family Law Issues We Handle
Divorce and family law cases should not be handled by just any law firm. These sensitive matters should be approached by a legal team who is committed to treating clients with respect and care. Regardless of the exact situation that you are dealing with, you can rely on our firm to provide you with the legal support you need. Our priority is to help you resolve your issues as calmly as possible so you can move forward.
We handle a wide range of family law matters, including:
Child custody
Child support
Divorce
Separation
Alimony
Property division
Domestic violence
Modifications
Paternity
Marital agreements
Adoption
Dedicated Representation for Important Family Issues
At Goddard & Wagoner, PLLC, we know that facing any type of legal matter involving your family can be stressful. Don't try to navigate this difficult situation on your own. Our local family law attorneys are here to address your concerns, provide you with compassionate support, and help you make the best decisions for you and your family. You can rely on us to treat your situation with the individual attention it deserves.
To find out how we can help you with your personal injury case,
We offer free, confidential case evaluations.
contact us online or by calling (304) 470-8441
Request a free initial consultation by calling us at (304) 470-8441
or filling out a
contact form

today.
OUR CASE RESULTS
LEARN MORE ABOUT HOW WE'VE HELPED PEOPLE LIKE YOU.
At Goddard & Wagoner, PLLC, we fight for the full, fair recovery our clients are owed. We've helped numerous individuals and their families
successfully obtain just settlements and verdicts throughout the state of West Virginia.
Our proven track record of success speaks for itself.
CONTACT US TODAY!
DON'T WAIT TO PURSUE THE COMPENSATION YOU DESERVE.